With MediService, you can always count on the following benefits:
2 to 3 days after your order reaches us, you will receive your medication in discreet packaging by post.

Our deliveries to you are free of charge.

We deliver to all addresses in Switzerland (except MyPost24), including work and holiday addresses.
You can change the time of delivery or the delivery address at any time by telephone or email.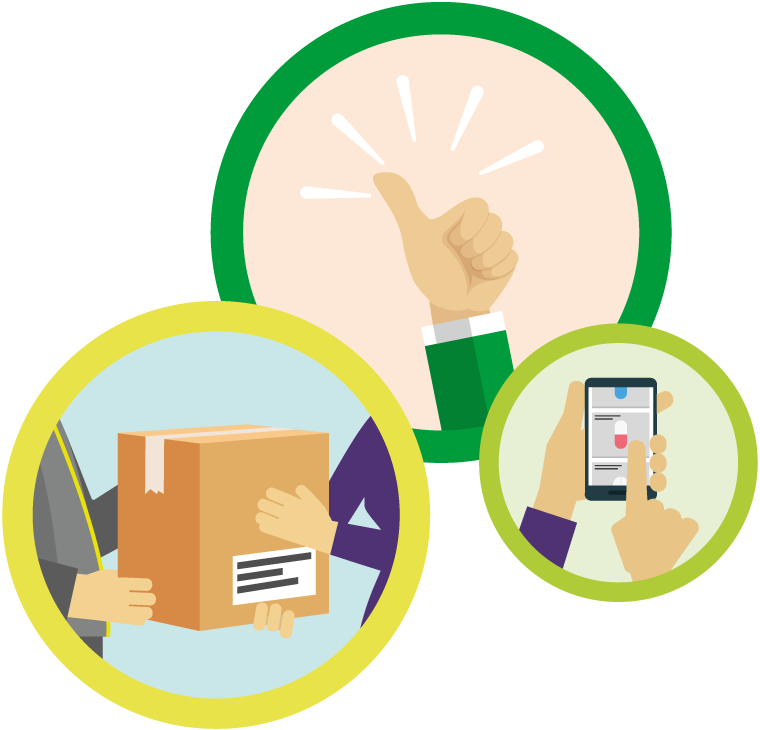 We need the original prescription in order to be able to send you your medication. There are two different options:
Forwarding on your part:
After your doctor's appointment, send us the original prescription together with a completed accompanying prescription card.

Feel free to contact us so that we can send you a prepaid return envelope and a printed accompanying prescription card.

If you don't want to wait, you can also download the accompanying prescription card yourself, complete it and return it to us with your prescription.

Directly by your doctor's surgery:
Your doctor can send the prescription to us directly, either by email, signed by hand with a HIN address, or as an electronic prescription. If we have any further questions, we will contact you.

For doctors: You can find prescription templates for your surgery here.

Contact us without any obligation for a return envelope and accompanying prescription card.
Once we have the prescription, we will take care of everything.
You can even enjoy further benefits: