The advantages of our home care therapy support

In addition to the doctor, our specialist nurses are your direct and personal point of contact throughout therapy.




The success of therapy is optimised through close contact and the direct exchange of information between the MediService specialist nurse and the doctor.

Support and advice can be provided in your home or by telephone or video, depending on what suits you best. Experienced specialist nurses will answer your questions about your therapy and provide you with practical tips and tricks for living with your diagnosis.
Care by our specialist nurses can be provided in German, French or Italian.
Home care therapy support and care are free of charge for our customers.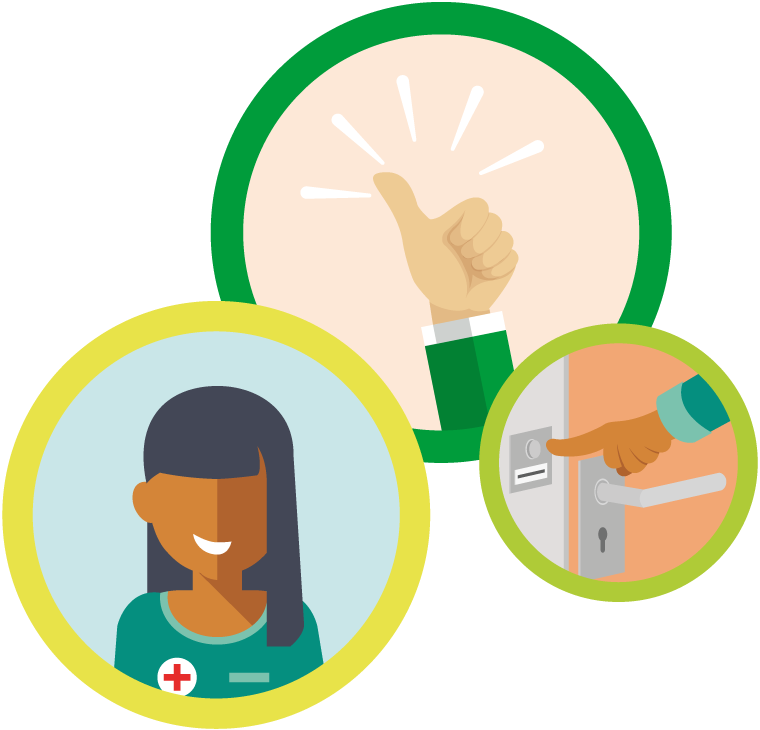 Personal support
When starting therapy, during therapy or when changing therapy, many patients feel more secure if they can count on the support of a medical professional at home. Our Home Care team is happy to provide this support, either as a one-off session to provide instructions or regularly if desired and necessary.


Telephone advice
From time to time, all you need is advice or a brief conversation about your therapy. In such cases, your responsible specialist nurse or another member of our Home Care team will be happy to help you by telephone. Our experience shows that regular and simple contact with our specialist nurses increases the success of therapy and often eliminates the need to visit the doctor.
Video advice
Sometimes a telephone conversation is not enough to solve a problem, or you would like to see who you are talking to during the consultation. In such cases, our specialist nurses are also happy to support you through a video call. Your privacy is fully guaranteed at all times, even during a video consultation.

Home Care request for therapy support
If you would like to receive care from our Home Care team, please discuss this with your doctor or contact us directly to discuss care options.