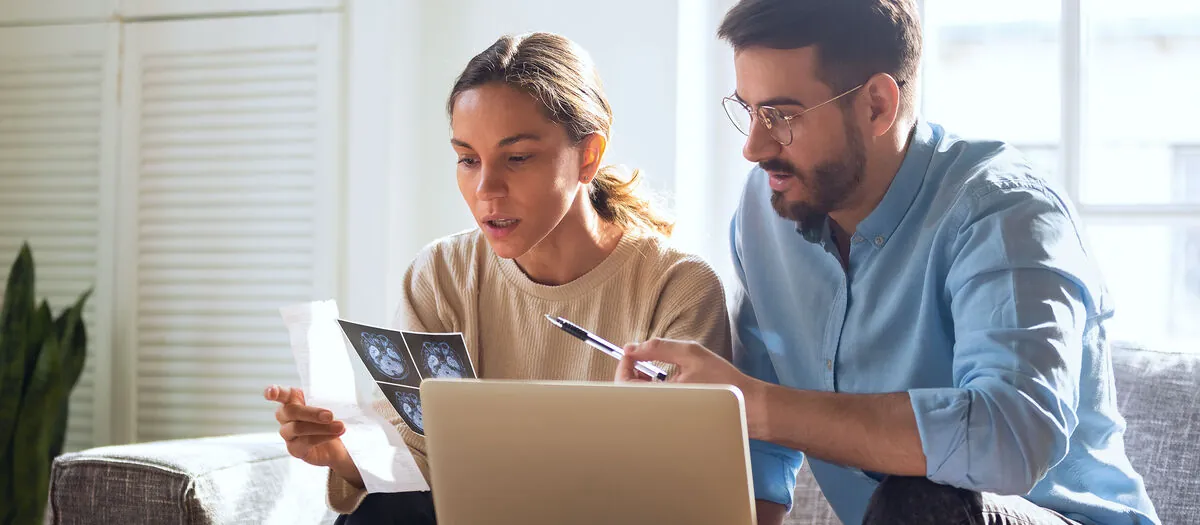 Pulmonary hypertension:
signs and treatment
Pulmonary hypertension is the name for chronic high blood pressure in the lungs.
Normally, the pressure in the pulmonary artery is less than 20 mmHg (millimetres of mercury). If this value is 20 mmHg or more, this is referred to as pulmonary hypertension. There is no cure, but the disease can usually be treated with medication. If left untreated, it may lead to death.

Patientenorganisation für Betroffene:

Deutsche Gesellschaft für Kardiologie, Herz- und Kreislaufforschung e.V.. Pocket-Leitlinie: Diagnostik und Therapie der pulmonalen Hypertonie (Stand: 2015), unter: https://leitlinien.dgk.org (Abrufdatum: 20.03.2022)
S2k-Leitlinie der Deutschen Gesellschaft für Pädiatrische Kardiologie und Angeborene Herzfehler e.V. (DGPK). Pulmonale Hypertonie (Stand 2020), unter: https://register.awmf.org (Abrufdatum: 10.03.2023)
Humbert, M. et al. 2022/ERS Guidelines for the diagnosis and treatment of pulmonary hypertension. Developed by the task force for the diagnosis and treatment of pulmonary hypertension of the European Society of Cardiology (ESC) and the European Respiratory Society (ERS). Endorsed by the International Society for Heart and Lung Transplantation (ISHLT) and the European Reference Network on rare respiratory diseases (ERN-LUNG), in: European Heart Journal, unter: https://academic.oup.com/eurheartj/article/43/38/3618/6673929 (Abrufdatum: 20.03.2022)
USZ – Universitätsspital Zürich. Pulmonale Hypertonie, unter: https://www.usz.ch/krankheit/pulmonale-hypertonie (Abrufdatum: 10.03.2022)
Stumpf M.J et al. Chronisch thromboembolische pulmonale Hypertonie, in: National Library of Medicine, 17.05.2021, unter: https://www.ncbi.nlm.nih.gov/pmc/articles/PMC8093596 (Abrufdatum: 10.03.2022)
Swiss Society für Pulmonary Hypertension (SSPH). Definition of PH, unter: https://www.sgph.ch/de/definition.html (Abrufdatum: 10.03.2023)