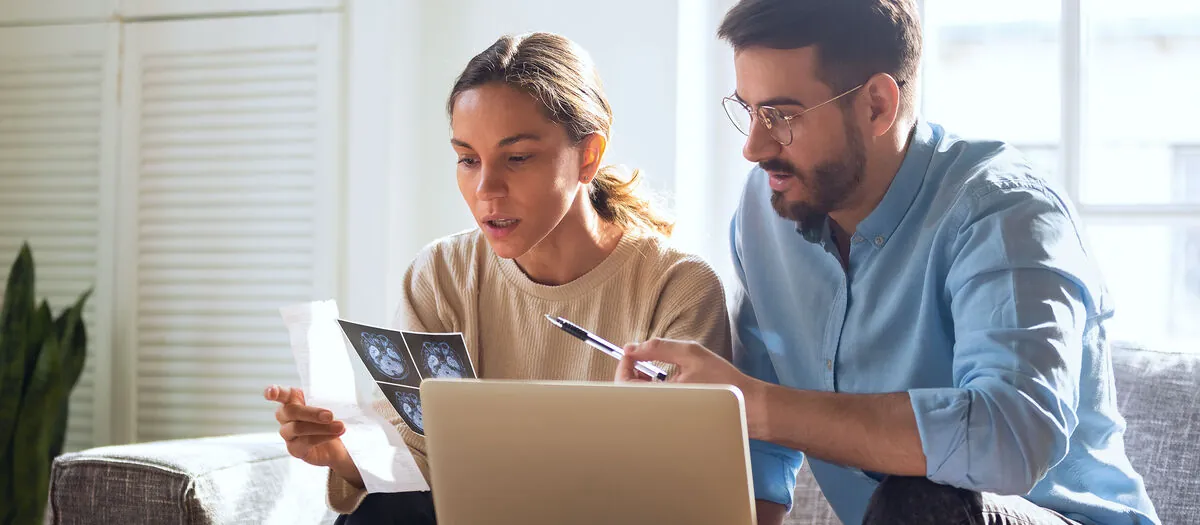 Parkinson's disease:
symptoms, causes and treatment
Parkinson's is a brain disease that usually manifests itself in muscle stiffening. The patient's arms and legs tremble even when at rest. Parkinson's cannot be completely cured, but the symptoms can be treated so that patients can lead a largely independent life. Read on to find out what Parkinson's disease is, how it manifests itself and what treatment options are available.


S3-Leitlinie der Deutschen Gesellschaft für Neurologie: Idiopathisches Parkinson-Syndrom (Stand 2016), unter: https://www.awmf.org/uploads/tx_szleitlinien/030-010k_S3_Parkinson_Syndrome_Idiopathisch_2016-06-abgelaufen.pdf (Abrufdatum 31.10.22)
Berufsverbände und Fachgesellschaften für Psychiatrie, Kinder- und Jugendpsychiatrie, Psychotherapie, Psychosomatik, Nervenheilkunde und Neurologie aus Deutschland: Parkinson-Syndrom, unter: https://www.neurologen-und-psychiater-im-netz.org/neurologie/erkrankungen/parkinson-syndrom#c557 (Abruf: 31.10.2022)
Parkinson Schweiz: Was ist Parkinson, unter: https://www.parkinson.ch/parkinsonkrankheit/was-ist-parkinson (Abrufdatum: 31.10.22)
Universitätsspital Zürich: Parkinson, unter: https://www.usz.ch/krankheit/parkinson/ (Abrufdatum: 31.10.22)
Universitätsspital Bern: Parkinson, unter: https://neurochirurgie.insel.ch/funktionell-schmerz/parkinson (Abrufdatum: 31.10.22)
Berlit P.: Klinische Neurologie. Springer.Verlag. 4. Auflage 2020
Trenkwalder C.: Parkinson. Schattauer Verlag. 2. Auflage, 2015