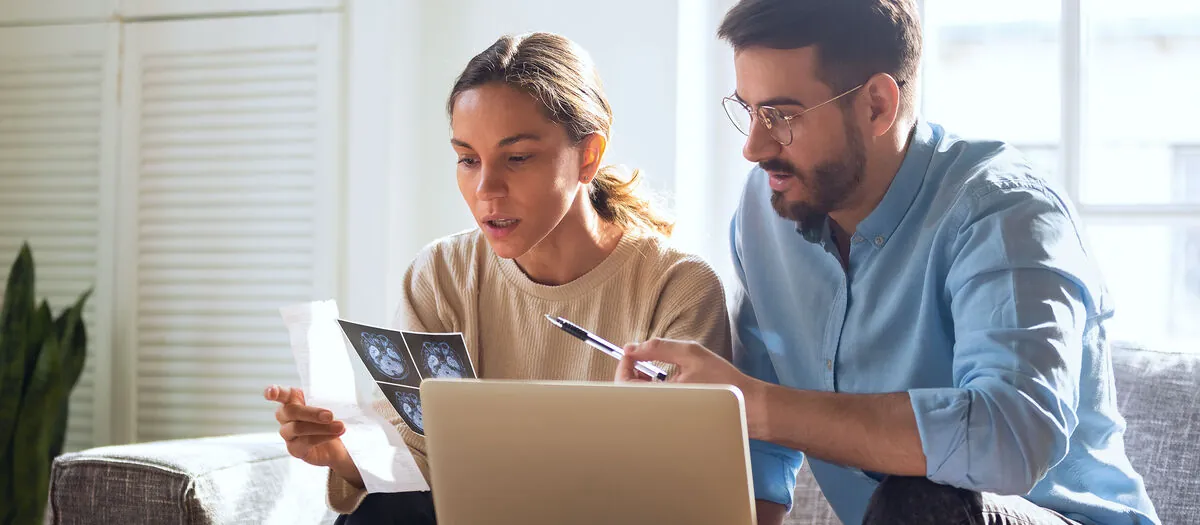 Amyotrophic lateral sclerosis (ALS):
Causes, symptoms and course
People suffering from amyotrophic lateral sclerosis lose certain nerve cells in the brain and spinal cord. The consequences are serious: this leads to muscle loss, which continues to progress. The disease cannot be stopped. However, the right treatments can delay its progress.

For more information and support services, please visit:

Universitätsspital Zürich: Amyotrophe Lateralsklerose (ALS), unter: www.usz.ch https://www.usz.ch/krankheit/amyotrophe-lateralsklerose/(Abrufdatum: 15.11.2022)
Schweizerische Muskelgesellschaft: Amyotrophe Lateralsklerose (ALS), unter: www.muskelgesellschaft.ch (Abrufdatum: 15.11.2022)
Neurologen und Psychiater im Netz: Risikofaktor und Frühsymptom der Amyotrophen Lateralsklerose erkannt, unter: www.neurologen-und-psychiater-im-netz.org (Abrufdatum: 15.11.2022)
Swiss Medical Forum: Amyotrophe Lateralsklerose, unter: www.gesundheit-heute.ch (Abrufdatum: 15.11.2022)
Rosenbohm, A., Peter, R.: Life Course of Physical Activity and Risk and Prognosis of Amyotrophic Lateral Sclerosis in a German ALS Registry. Neurology; 2021; 19; 1955-1963 Innosuisse, unter: https://www.innosuisse.ch/inno/de/home/erfolgsgeschichten/Projektbeispiele/innovationsprojekte/avrion-therapeutics.html (Abrufdatum: 15.11.2022)
S1-Leitlinie Motoneuronerkrankungen der Deutschen Gesellschaft für Neurologie, vollständig überarbeitet am 13.8.2021, unter: https://register.awmf.org/assets/guidelines/030-001l_S1_Motoneuronerkrankungen_2021-11.pdf (Abrufdatum: 15.11.2022)